Mother's Day Flower Gift Basket | How To Decor A Perfect Mother's Day Flower Bouquet
Mother's Day is round the corner and this is a perfect flower bouquet for the event. Decorate with this flower basket and I'm sure she will surely love this simple and cute idea of gift.
Let's start and show your love to her!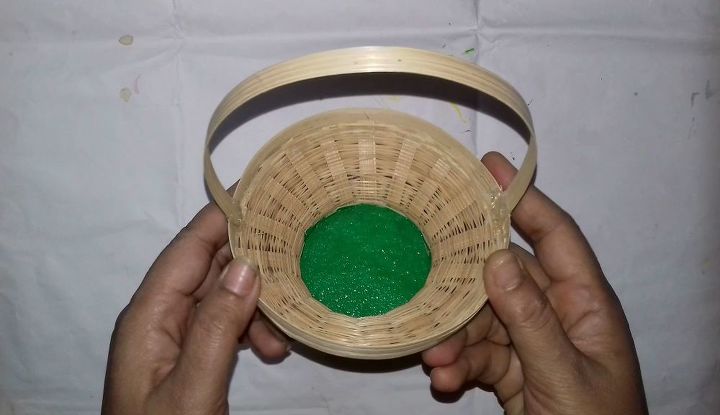 First I started with a bamboo basket and filled the inner base with foam rubber. Then painted with green acrylic paint. This foam rubber will hold the flower sticks in position.
From a painted burlap sheet I cut some flower petals. Number of petals depend on how many you are going to use in one flower and number of flowers you are going to make. It varies due to size of the basket you use.
I tied the petals together with thread so that it looks like a flower. I use galvanised wire to make the stick.
Wow! your basket is now full of handmade flowers. It's time to decor the basket a bit more to give it a dimension.
I glued pre-cut stars
around the neck of the basket.
How they are looking? What about the handle? They also need some detailing!
I used epoxy based resin compound to make some small shapes. You may use polymer clay instead. They work absolutely fine for the purpose.